Cuban landscapes photos
Pristine waters of Cayo coco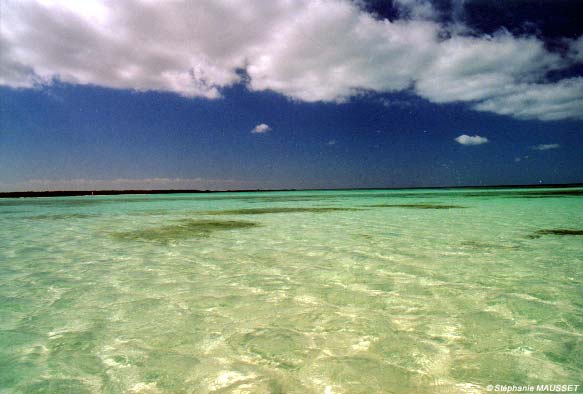 When you leave Moron bound for Cayo coco, you leave the real world and enter the atypical one, a dream universe.
The atypical first because the road to Cayo coco has been built to reach this small island. Given the distance from the mainland you can imagine how colossal the work must have been. Then, the dream! Cayo coco is all about white sandy beaches and pristine Caribbean waters. We enjoyed spending a few hours there.
At that time, Cayo coco was a wild island but already signs of constructions were noticeable. I guess that now many hotels must have been built...