Slow shutter speed night photo of the Eiffel tower
Did you know Paris has twin Eiffel towers?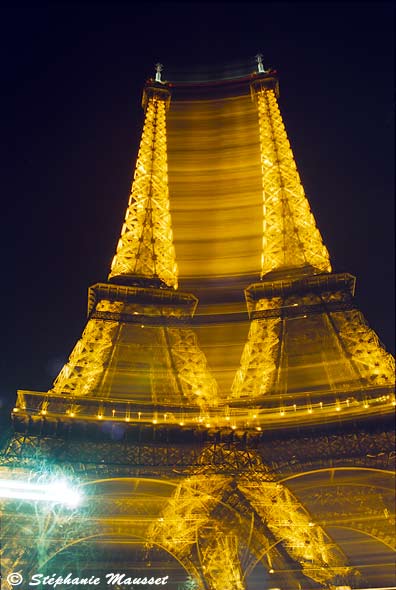 While on the Champ de Mars, at the feet of the Eiffel tower with my tripod and my camera, I decided to try and shoot the most famous parisian monument with a slow shutter speed. I very much enjoyed the result of this experimentation as all of a sudden, instead of a single Eiffel tower, I was delighted to discover twin Eiffel towers!