Night photo of the Louvre glass pyramid
Quiet atmosphere of the Louvre courtyard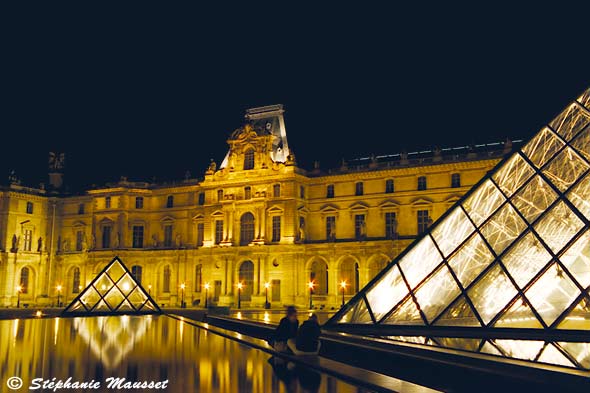 Built between 1984 and 1988 by Ieoh Ming Pei, the Louvre pyramid is made of color-free glass triangles and rhombus.
Its modernity contrasts with the architecture of the museum building dating back centuries. The Louvre used to be a royal palace and is now one of the most beautiful museums in the world.
Around the Louvre you can find some of the most beautiful Paris hotels.