South african wild animals
Rhinoceros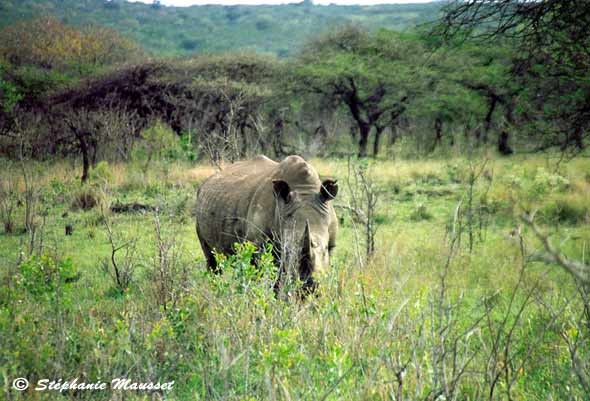 It is commonly known that rhinos are endangered species, in south Africa or everywhere else in the worlds. Therefore when I succeeded in spotting one during a photo safari, I felt very lucky and moved.
Nevertheless, although the moment was intense, I never forgot that a rhinoceros is a wild animal and this one made me feel it, pointing its massive horn towards me almost threatening!
I took the photo of this rhino in the bush of Hluluwe-Umfolozi game park.